Description

At your fingertips

We have grown accustomed to intuitive interactions with our devices. After all, it is not the device that is most important, but what you can achieve with it that matters. Simplicity has always been a hallmark for RaySafe. But simplicity on the outside requires a lot of work on the inside. Our simplicity comes from a careful balance of advanced sensor technology paired with electronic wizardry and intelligent signal processing. The result – an X-ray test device that provides accurate measurements with the ultimate user-friendliness. Right at your fingertips.

Less effort. More insight.

Positioning sensors, choosing settings, and interpreting results can be tedious work. Your time is precious and there is little room for unnecessary steps in taking a measurement. Fortunately, the X2 R/F and MAM sensors are orientation independent so the only thing you need to do is to place it in the X-ray beam and turn on the instrument. The rest is automatic – no menus, no selections.

Full range measurements

Ease-of-use means you get everything you need in one exposure, with one sensor – automatically. The RaySafe X2 offers sensors for radiography, fluoroscopy, mammography, computed tomography, tube current, voltage, survey, and even light applications. Choose the sensors you need and add the ones you will need at a later stage. The X2 sensors are made without the need to select ranges or special modes. Most sensors also measure waveforms that can be analyzed directly on the base unit.

Intuitive interface and first-class precision

The RaySafe X-ray test equipment and X-ray QA test tools are specifically designed to minimize the need for user interaction. A groundbreaking concept in sensor design and circuitry provides unsurpassed accuracy, reproducibility, and sensitivity. Intelligent algorithms indicate when a parameter is outside its specified range.

Finally, a built-in, self-test ensures your system is in complete working order. This provides added peace of mind and further assures accurate measurements the first time and every time.

Video
Interface

Finding your way

The RaySafe X2 touch screen interface allows the user to view data in a comprehensive, yet flexible way. The home screen displays every available parameter from the attached sensor. To zoom in on any parameter, just tap it for a larger view. Use a quick swipe to display waveforms, and pinch to zoom into details. Navigation is made simple by using common Menu, Home and Back keys. All exposures are saved in the base unit. In each session, you can swipe to quickly go back to previous exposures for reference or comparison. A full session of measurements can be uploaded to the RaySafe View software at a later stage for additional data analysis.

All exposure data are saved in the X2 Base Unit. In each session, you can swipe to view measurement data from previous exposures for reference or comparison. A full session of measurements can easily be uploaded onto a PC at a later stage with help of the RaySafe View software.

 

 

 

 

 

 

 
Sensors

RaySafe X2 Sensors

The RaySafe X2 offers a wide choice of sensors for different applications. While the X2 Prestige contains all sensors it is also possible to start with a dedicated system and expand over time. As the X2 sensors store calibration data as well as necessary firmware, the addition of a new sensor is a very simple process – just plug it in and you are ready to go! Read more about the different sensors below:
Systems

System Packages

 

RaySafe X2 system packages include everything you need for quality assurance testing of your X-ray system; a base unit, a pre-defined selection of sensors and accessories.

 

 

 

 

 

 

 
Accessories

Accessories

 

The RaySafe X2 product line includes a wide range of accessories for convenient quality assurance testing of X-ray systems. It includes:

| | |
| --- | --- |
| Spacious heavy duty storm cases and customized aluminium cases | |

Flexible stand and sensor holders:

Vacuum Holder
Suction Cup Holder
Scanning MAM Holder
Light Holder
Mammography Holder
Vascular Holder
Radiography Holder
Panoramic Holder & Gafchromatic Film

| | |
| --- | --- |
| Power supply, cables, filters, and adapters | |

 
Software

RaySafe View Software

The program RaySafe View can be used as an extended display and tool for further data analysis. RaySafe View also connects to Microsoft Excel.

RaySafe View replaces X2 View and contains all X2 View functions and more. RaySafe View supports the RaySafe X2, the RaySafe X2 Solo, and the RaySafe 452. 

Download RaySafe View Software

The old program X2 View is still supported but will not be further developed. Update notifications in X2 View link to RaySafe View.

 

 

 

 

 

 

 

 

 

 

 

 

 

 

 
Documents & Downloads

Product Catalog

Brochures

Datasheets and Specifications

Leaflets and Flyers

Application Notes

Manuals and Instructions

Quick Guides

White Papers

Software

Excel Templates

Notifications

Certificates and Declarations

Note! For site/company certificates, and laboratory accreditations, see information about our quality system.
Videos & Webinars

Webinars

Videos

Contact us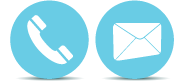 Please contact us for more information.
Related Content
Active Compensation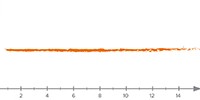 HASSLE FREE MEASUREMENTS USING SOLID STATE DETECTORS RaySafe is renowned for improving productivity and for its pocket-sized and easy-to-use meters based on solid state detectors.
Mammography Measurements Using the RaySafe X2
"Mammography machines, compared to other x-ray diagnostic imaging machines, face some additional challenges when it comes to non-invasive measurements.