Description

MAM sensor

The X2 MAM sensor possesses state-of-the-art precision in dose and HVL that enables the user to obtain important readings without any pre-knowledge of the mammography machine. Just connect the sensor and immediately measure without any selection of beam quality. If kVp readings are required, a Quick Setting menu with beam qualities is available, just one swipe away. Thanks to its Active Compensation technology the X2 MAM sensor is insensitive to variations in filter thicknesses and tube aging effects.

With its unique stacked sensor technology, the X2 MAM sensor prevents the influences of heel effects on the measurements. What's more, it can be used on all mammographic applications including scanning tomosynthesis. The X2 MAM sensor is capable of measuring all radiological parameters such as dose, dose rate, kVp, HVL, exposure time, pulses, pulse rate and dose/pulse – in one exposure. For added ease of use, waveforms of kV and dose rate can be analyzed directly on the base unit.
Documents & Downloads

Brochures

Datasheets and Specifications

Application Notes

Case Studies

Manuals and Instructions

Quick Guides

Software

Excel Templates

Notifications

Certificates and Declarations
Videos & Webinars

Contact us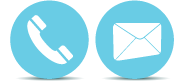 Please contact us for more information.