Description

As a complement to the quality assurance measurement instruments, the RaySafe portfolio also includes a wide range of phantoms and other test tools.
Phantoms

RaySafe offers a wide choice of phantoms for different applications. These phantoms are great complements to the RaySafe X2, and Thin testing of digital and analog radiography and fluoroscopic X-ray systems.X instruments for performing image quality
Test Tools

RaySafe offers complementary test tools to be used in X-ray machine focal spot measurement procedures and resolution testing.
Documents & Downloads

Product Catalog

Leaflets and Flyers

Manuals and Instructions

White Papers

Contact us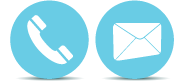 Please contact us for more information.

RaySafe Solutions
Accurate, easy to use x-ray imaging preventative maintenance solutions for diagnostic x-ray equipment.