RaySafe i2 Real-time Radiation Dosimeter




Description

RaySafe i2 – Real-time Radiation Insight

Approximately 3.6 billion x-ray examinations are performed worldwide each year1, leading to earlier and more accurate diagnosis of medical diseases. However, clinical staff and patients face significant risks of stochastic and deterministic impacts of radiation2. Authorized regulatory bodies emphasize the importance of keeping the dose to medical staff as low as reasonably achievable (ALARA).

Minimizing exposure and achieving the ALARA standard

The traditional method to provide radiation safety is by offering radiation protection training. The medical staff that works in this very dynamic environment easily overlooks the invisible radiation risk. This can often lead to higher than necessary radiation exposure.

The RaySafe i2 allows staff to visualize x-ray in real-time. Building a strong radiation safety culture starts with giving the medical staff real-time insight about their personal exposure. This enables and empowers physicians, nurses, and staff to more effectively use all the radiation reduction solutions provided in the room. The RaySafe i2 is an active dosimetry system that provides real-time insights about radiation exposure, helping medical staff and physicians evaluate and directly adjust their behaviors.

Ease of use

The RaySafe i2 offers ease of use along with quick setup and installation. Similar to many personal electronics, the RaySafe i2 dosimetry system offers touchscreen technology. Personnel wear digitally assigned dosimeter badges and go about performing daily duties without interruption. Dose data is measured and saved for post procedure review and analysis.

Low maintenance

The RaySafe i2 system stores data for up to 5 years, making this system your long term partner in building a first-class radiation safety culture. The dosimeter lasts 3-5 years, dependent on use, and does not require any annual calibration or maintenance. The system is built for rugged use in interventional and vascular labs.

1 IAEA 2007, Dosimetry in Diagnostic Radiology: An Interactional Code of Practice, Technical Reports Series No. 457, p. 3.
2 ESR 2011, White Paper on radiation protection by the European Society of Radiology, in: Insights imaging 2011/2(4), p. 357
Radiation Safety

Radiation Safety

Radiation protection is important because:

Radiation exposure from medical procedures has increased dramatically during the last few years

Interventional cardiologists receive the highest amounts of radiation among medical personnel
 



Radiation exposure can be reduced significantly by optimizing behavior and by using protective devices

---

ABCs for a Radiation Safety Culture™

Avoidance

Protective clothing and devices, such as lead aprons, thyroid collars, glasses, ceiling suspended screens and table-mounted lead curtains, are the first line of defense against radiation exposure. Personal dosimeters are used to monitor and help regulate exposure.

 

 

 

---

 

 

 

Behavior

 

 

 

Your behavior will affect your radiation exposure. When feasible, increase the distance and decrease the exposure time. Furthermore, scatter radiation is typically lower on the detector side.

 

 

 

Finally, ensure that the proper equipment and appropriate techniques are used, including collimating the X-ray beam.

 

 

---

 

 

 

Control

 

 

 

Ultimately, controlling your dose is easiest when it is known. Only an active dosimeter, such as RaySafe i3, provides constant, real-time radiation exposure information. With the information it provides, healthcare workers can take action to reduce their dose.

 

 
Software

Software

Dose Viewer works with the RaySafe i2 and i3 dosimeters when connected with a computer to display and analyze stored measurements and change dosimeter settings.

RaySafe Dose Viewer lets you:

View stored measurements, such as these, when the dosimeter is connected to a computer:

Dosimeter ID number Battery status
Accumulated dose
Dose rate
Time period

Change dosimeter settings including name and annual dose limit
View in a graph or a table format
Documents & Downloads

Brochures

Datasheets and Specifications

Manuals and Instructions

Quick Guides

Software

Posters

Certificates and Declarations
Testimonials

Testimonials

Source: Making Radiation Visible to Achieve a Healthy Balance, Matt Vanderhoek, Imaging Physicist, Henry Ford Health Systems in Michigan, MedGadget, October 15, 2015

"The RaySafe i2 system was selected for its clear display, straightforward interface, simple installation and implementation, intuitive dose management software and flexibility. Staff members have remarked that their radiation dose is much more "real" to them now that they can "see" it in real-time."

"The i2 system has already proven its value for staff education and training. We have developed a hands-on fluoroscopy class in the interventional lab where clinical staff explore how staff and patient dose are affected by different parameters like x-ray beam technique, system geometry, shielding, distance, and beam-on time."

---

Translation of the Testimonial from DI Andreas Stemberger, Medical Physicist at Rudolfstiftung Hospital, Vienna Austria:

Source: Das Medizinprodukt 05/12, page 39

Q: What are your experiences with RaySafe i2?

A: It is the first time that a system offers an effective possibility to set up radiation protection instructions for employees in such a way that they show long term success. It provides the employees with a real-time insight about their radiation exposure shown in an easy way as red, yellow and green bars. We all know that doubling the distance to the radiation source may reduce radiation exposure fourfould. But only a real-time visualization of this fact can raise awareness.

Q: Why is it that difficult to create awareness?

A: Particular measuring devices are needed to measure radiation, as it can't be detected by the human senses.

The theoretical knowledge which has been facilitated in radiation protection instructions may fade over time. That's why it is extremely important that a radiation protection specialist supervises the usage of real-time dosimeters and the interpretation of the measured results.

Q: Do you use other products of Unfors RaySafe in the field?

A: We use RaySafe Xi to meet the requirements of acceptance tests in diagnostic radiology, particularly in mammography. The instrument provides accurate results, is easy to use and has PTB approval. The data are shown in a clear way by the intuitive user interface and can be exported to Excel very easily.

Contact us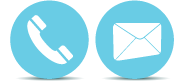 Please contact us for more information.
Radiation safety culture
The ABCs for a Radiation Safety Culture
Related Content
EuroSafe Imaging Campaign Poster

Unfors RaySafe's contribution to the EuroSafe Imaging Campaign