Support
Comprehensive assistance for all matters
Calibration, Repair, and Service Program
Calibrate to avoid unnecessary patient radiation exposure.
Annual checks of X-ray machines are stipulated by most national and international regulators to ensure radiation protection for patients and medical staff. The highest measurement reliability and credibility is achieved, and in many countries, required by annually calibrating the testing devices as well. Calibrate annually for the highest device accuracy. Accuracy that helps keep patients safe.
Choose RaySafe service labs for their quality.
RaySafe X-ray modalities experts perform annual calibrations at our 17025 accredited labs. Our state-of-the-art facilities located in the U.S. and Europe are certified to ISO quality standards. Calibration certificates traceable to PTB and NIST are issued with calibration services.
Key benefits
Worldwide service access
Modern state-of-the-art facilities
Expertise in all X-ray modalities
PTB/NIST traceable certificates
Service process certified to ISO 9001, 13485, 14001 and 17025
RaySafe Calibration, Repair, and Service Programs
Chose between joining the RaySafe Service Program or getting calibration and repair as needed:
RaySafe Service Program*

Available on all meters, i.e. RaySafe X2, RaySafe X2 Solo, RaySafe Solo, RaySafe ThinX)
Annual program

Calibration and Repair

Calibration only at slightly lower price than the annual RaySafe Service Program.
Interval to be chosen by the customer.
* All service programs can be pre-paid allowing up to 12% discount.
Calibration and Repair
When you send in an instrument for calibration and repair you receive:
Calibration with adjustment
No additional hardware warranty
Potential repairs according to price list
Software updates
Turn-around time maximum 15 business days
Call 833.296.9240 for service, calibration and repair.
Repair Needed
If you have any trouble with your RaySafe instrument, we are ready to assist you. In some cases, however, it might be sufficient to check the following list of potential error sources to easily detect and solve the issue on your own.
Hardware Check
check the battery condition
check if all add-ons to your system (e.g. detector, cable) are properly connected
connect another add-on of the same type and try again
Measurement Check
check if the measurement was made within the specification of your instrument
check and, if necessary, correct/adapt the settings
reset the instrument settings and try again
If you have checked everything and your issue is still not solved, please contact our Support Team.
General Warranty Policy
RaySafe warrants to the original product purchaser that each product it manufactures will be free from defect in material and workmanship under normal use and service. The warranty period is 12 months and begins on the date of delivery. RaySafe will, upon its discretion, either repair or replace the defective product free of charge or refund your purchase price. If it is determined that product failure is due to abnormal operation and handling, alteration, or an incident, you will be billed for shipping and repairs. This warranty is exclusive and is instead of all other warranties, expressed or implied, including but not limited to any implied warranty of merchantability or fitness for a particular purpose or use. RaySafe will not be liable for any special, indirect, incidental, or consequential damages or loss of data, whether in contract, tort, or otherwise.
At Fluke Biomedical, we strive to offer exceptional products and the best purchasing and service experience to our customers. For this reason, we urge our customers to purchase Fluke Biomedical- and RaySafe-branded products only from Fluke Biomedical or our authorized distribution partners, and to obtain service for these products only from Fluke Biomedical or our accredited service partners. For information about our authorized distribution and accredited service partners and how to contact them, please click here.
Purchasing Fluke Biomedical - and RaySafe - branded products from an unauthorized seller may void the product warranty offered by Fluke Biomedical and put you at risk of acquiring equipment that may be used, not properly calibrated or maintained, or otherwise suspect or faulty. Additionally, obtaining service for these products from a company that is not an accredited service partner may also void the product warranty or may result in improper or inadequate calibration, maintenance or other service activity.
In the course of working with our customers, if we identify any Fluke Biomedical or RaySafe branded products that are suspect for these or other reasons, we will inform you and strive to remedy the situation to prevent potential damage or harm. If you believe that you may own suspect Fluke Biomedical or RaySafe branded products, please contact us immediately for verification.
For RaySafe-branded products, contact: customerservice.us@raysafe.com or, 1-508-435-5600 and ask for service.
For Fluke Biomedical-branded products, contact: globalcal@flukebiomedical.com or, 1-800-850-4608 and ask for service.
Please see important information about the United States service center.
RaySafe Service Program
The RaySafe Service Program is a fixed, predictable annual expense that keeps your instrument performing and looking like new. Service program members receive thorough annual checks, calibrations and updates that allow them to keep up with the rapid development of X-ray machines.
If you are the proud owner of a RaySafe X2, RaySafe X2 Solo, RaySafe Xi, RaySafe ThinX, or RaySafe Solo, join the  RaySafe Service Program by filling out the RaySafe Service Request Form and enjoy the following benefits:
Calibration with adjustment
Extended hardware warranty up (1 or 2 years depending on program)
Maximum duration 8 years
Turn-around time, maximum 10 business days
Device cleaned and updated so it appears as new, i.e. change of worn out cables etc.
Software updates provided
833.29.9240
Service Request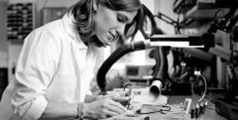 Use our service request form to order service, upgrades and accessories.