Comprehensive solutions for the X-ray room
RaySafe i3 Real-time Radiation Dosimeter







Description

See and reduce your radiation exposure.

The RaySafe i3 is an active dosimetry system that provides real-time insights about radiation exposure, helping medical staff and physicians evaluate and take action to more effectively use all the radiation reduction solutions provided in the room.

 

Interventional staff have higher radiation exposure than most medical professions, because of scattered radiation. Use the RaySafe i3 to easily observe, minimize, and manage radiation exposure without being distracted from the task at hand.

 

Wear a Real-time Dosimeter to measure your exposure

The RaySafe Real-time Dosimeter measures and records radiation every second. Data is transferred wirelessly to the Real-time Hub.

The dosimeter requires minimal maintenance and can be personalized by removing its window and changing color insets.

 

Get visual feedback enabling quick actions

RaySafe Real-time View, shown on the lab's main screen or on a stand-alone display, RaySafe Real-time Display, shows dose data for connected dosimeters in real time. Green, yellow and red bars indicate the dose rate for up to eight individual. Getting direct feedback means increased control for users who can take immediate actions to minimize radiation exposure. 

 

 

Learn more by analyzing your dose data

RaySafe Dose Viewer is used for administrating dosimeters and viewing of personal dose information. For advanced analysis, reporting and archiving of dose information, use RaySafe Dose Manager. It manages multiple dosimeters and can retrieve dose information from multiple i3 systems throughout the hospital network or via USB storage. 
Configurations

Configurations

RaySafe i3 comes in two different configurations – RaySafe i3 with Stand-alone Display and RaySafe i3 with On-Screen Display.

RaySafe i3 with Stand-alone Display

Real-time dose rate indication, shown on dedicated display unit.

Components:

RaySafe Real-time Dosimeter
RaySafe Real-time Display
RaySafe Dose Viewer
RaySafe Dose Manager

 

 

---

 

RaySafe i3 with On-screen Display

Real-time dose rate indication, shown on the X-ray System´s main monitor.

Note: Available from selected X-ray machine vendors, please contact RaySafe for details.

Components:

RaySafe Real-time Dosimeter
RaySafe Real-time Hub
RaySafe Video Unit
RaySafe Dose Viewer
RaySafe Dose Manager

 
Software

Software

Dose Viewer works with the RaySafe i2 and i3 dosimeters when connected with a computer to display and analyze stored measurements and change dosimeter settings. 

RaySafe Dose Viewer lets you: 

View stored measurements, such as these, when the dosimeter is connected to a computer: 

Dosimeter ID number Battery status 
Accumulated dose 
Dose rate 
Time period 

Change dosimeter settings including name and annual dose limit 
View in a graph or a table format 

Dose Viewer software
Documents & Downloads

Brochure

Webinar

Poster

Manuals

Video

Software

Certifications

EU Declarations of Conformity

Frequently Asked Questions
Videos
Testimonials

"The improvement in radiation protection has been more than dramatic at the URMC. There is no substitute for a constant and real-time reminder of the dose being received."

Labib H. Syed, M.D., M.P.H.
University of Rochester Medical Center

---

"We feel better about our work and our safety. Now that we see what RaySafe real-time dosimetry does for us, we wouldn't want to work at a place that doesn't have it."

Dawn Dowling, Technologist
Lawrence General Hospital

Contact us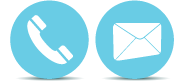 Please contact us for more information.
Radiation safety culture
The ABCs for a Radiation Safety Culture
Related Content

Unfors RaySafe supports the EuroSafe Imaging Campaign in its aim to promote quality and safety in medical imaging by joining forces with various stakeholders.