RaySafe 452 Radiation Survey Meter





Description

Spend more time on measurements and less time on settings

The RaySafe 452 Survey Meter is used for radiation measurements, and is compliant with IEC 60846-1. It has high sensitivity combined with a wide and flat energy response making it suitable for a broad range of medical and industrial radiation applications.

RaySafe 452 does not require any corrections or manual settings, letting you focus on radiation protection rather than setup. Just turn on the instrument and within a few seconds, you are ready to measure. 

One device for every situation means less to carry, learn and handle. That equals less expense, more efficiency and time savings.

Broad range of applications

The ability to measure alpha, beta, gamma, and X-ray radiation, combined with excellent performance over a wide energy range, makes RaySafe 452 suitable for X-ray tube leakage, scattered and environmental radiation detection, non-destructive testing, and more. It measures ambient dose equivalent, air kerma and counts, all in one device.

Fast response time and automatic data storage

The proven technology utilizing silicon diodes combined with an energy compensated Geiger-Muller tube provides high sensitivity and stability over a very wide energy and dose rate range. The dose sensitive thin-walled Geiger-Müller tube enables a fast response time even at very low dose rates while the silicon diodes provide accuracy and speed at higher dose rates. The dose rate value is automatically saved every second providing comfort not to lose data.

Data analysis and reporting

RaySafe View, the included PC software, provides easy data transfer for further analysis and reporting. This software also supports settings of alarm threshold values.

Easy handling

The intuitive interface shows all parameters in one view. The integrated handle and display are positioned so you are able to see readings at all times. Navigation buttons are within easy reach of your thumb when holding the device.

Built for indoor and outdoor usage

Featuring a durable design, a wide temperature range, and IP64 classification ( (dust-proof and water resistant), makes indoor and outdoor measurements possible without worrying about the instrument. RaySafe 452 can also without any problems be wiped with a wet cloth or washed under rinsing water.

 
Applications

Typical applications

The RaySafe 452 Radiation Survey Meter can be used for many applications including these:

X-ray tube leakage
X-ray wall leakage
Scattered room radiation
Contamination measurements
Environmental radiation
Non-destructive testing

 

Tube leakage

Tube leakage is the radiation emitted from the machine outside the primary beam. All X-ray tubes have some radiation leakage. Tube leakage measurements are important for controlling the work environment for hospital staff who work close to the X-ray machine. Several measurements are made around the tube housing, and at positions where personnel typically stand during an operation. From tube leakage measurements, calculations are made to estimate an operator's body radiation dose, for a single exposure or over an extended period.

According to IEC 60601-1-3, clause 12.4, the tube leakage is not allowed to exceed 1 mGy, averaged over the busiest hour in the lab, when measured at a distance of 1 m from the focal point with a sensor area of 100 cm2.

Scattered room radiation

At an examination, a portion of the X-rays that hit the patient and the table are scattered and travel in all directions in the room. Survey meter measurements of scattered radiation are important for controlling the work environment for personnel who work close to the X-ray machine.

At measurements of scattered radiation, a phantom is placed in the primary X-ray beam to simulate a patient and increase the scatter. The survey meter is often mounted on a stand but may also be hand-held. Several measurements are made around the X-ray machine at positions where personnel typically stand during operation. From the measurements, calculations are made to estimate an operator's body radiation dose, for a single exposure or over an extended period of time.

Wall leakage

Wall leakage measurements are performed to ensure radiation from X-ray rooms does not leak through the walls and exceed critical limits outside the X-ray room. Common measurement cases are at installation of new X-ray machines or after renovations of X-ray rooms.

The survey meter measures across the walls of interest while the X-ray machine is operating. Measurements are normally performed with a worst-case scenario of settings on the X-ray machine (high kVp and/or high mAs). Typical points of interest for wall leakage measurements include the upper part of the wall, corners, windows, doors, etc. The survey meter is often hand-held but may also be mounted on a tripod for longer measurements. Low dose rates normally mean longer integration times of the survey meter.

From the survey meter measurements, calculations are made to check if critical radiation limits are exceeded. To perform the calculations correctly, it is vital to know if the location is a controlled or public access area. Furthermore, parameters such as workload, occupancy, leakage, and target dose need to be considered.

 

Control of radioactive drugs in patients

In nuclear medicine, radioactive drugs are used for imaging and treatment. Small amounts of radioactive material is ingested by the patient, typically by inhalation, swallowing, or injection into the bloodstream.

Patients undergoing nuclear medicine treatments can be a source of radiation exposure for staff, family and the public. Survey meters are used to monitor the radiation from the radioactive drugs in the body. The measurement results decide if the patient needs to be quarantined or if it is safe for staff and family to be near the person. Patients may be monitored for several days after a treatment, and data needs to be logged.

For repeatability, it is common to measure radiation at a certain distance from the patient. At measurements, the survey meter can be hand-held or mounted on a tripod.

 

Contamination

In nuclear medicine, radioactive substances are used for imaging and treatment of patients. Since radioactive substances have a specific decay time, and only are active for a certain amount of time,  drugs must be prepared at the hospital right before the examination. At preparation, it is important to ensure that no radioactive substances have been spilled on surfaces, or on the radiopharmacist preparing the drugs. The presence of unintended or undesirable radioactive substances is commonly referred to as contamination.

The survey meter is typically used to scan for spills on surfaces, as well as gloves and hands of the radiopharmacist. When sweeping across the area of interest to detect and measure contamination, it is important to be close to the surface and to move the meter slowly, since the amount of spilled source can be very small and hard to detect.
Technology

As versatile as you are

| | |
| --- | --- |
|  The RaySafe 452 measurement technology is based on a proven combination of a silicon sensor cluster and a Geiger-Müller tube. The instrument has two interchangeable lids (depending on model) to switch between air kerma, ambient dose equivalent and counts. This flexible design makes it a versatile instrument suitable for a broad range of applications. | |

Excellent measurement performance over a broad energy range

Most survey meters do not handle all photon energies equally well. Instruments may either overestimate or underestimate the rate at certain energy levels. Unlike similar instruments, The RaySafe 452 design handles a wide range of applications and energies providing:

A wide and flat energy response
High sensitivity
Quick response time

These are important features since adjustments using correction factors are hard to make due to the spread of photon energies within the radiation beam. Unlike for many other survey meters, no measurement adjustments are needed when using a RaySafe 452.

 

 

 

 

 

 

 

 

 

 

 

 

 

 

 

 

 

 

 

 

 

 

 
Software

Raysafe View Software

The program RaySafe View can be used an extended display and tool for further data analysis. Raysafe View also connects to Microsoft Excel.

Raysafe View replaces X2 View and contains all the functionalities of X2 View and more. Raysafe View supports the RaySafe X2, the RaySafe X2 Solo, and the RaySafe 452.

Download RaySafe View Software
Documents & Downloads

Product Catalog

Brochures

Leaflets and Flyers

Manuals and Instructions

Quick Guides

White Papers

Software

Certificates and Declarations

Note! For site/company certificates, and laboratory accreditations, see information about our quality system.
Videos & Webinars

Webinars

Radiation survey meters come in many forms and knowing how to read it and understand its accuracy is crucial to preventing dangerous exposure for everyone. Magnus discusses the technology behind making sure the environments you work in are safe.

Videos

Watch the demonstration video to learn more about this versatile product designed to keep up with you.

You're trained to deal with all types of situations by using your basic senses. At scenes you anticipate encountering hazardous materials such as gas and solvents. But what about the dangers you can't see, hear, or smell?

Get a sneak-peek into the focus, fun and personal passion each team member brings to a RaySafe product from the conceptual stage through shipping it out the door to you.

Contact us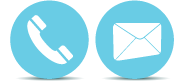 Please contact us for more information.