Description

All you need for your targeted modalities

RaySafe X2 Solo is a new product line from RaySafe that covers the measurement needs of your specific X-ray modalities. It's based on the same technology as RaySafe X2, highly esteemed for its user-friendliness and performance, but instead of multi-modality capability, each model meets specific needs. Within your X-ray modalities the X2 Solo will meet all your quality assurance or service measurement needs.

RaySafe X2 Solo users will enjoy a large touch screen showing all parameters simultaneously, sensors ready for measurements without special settings or modes and a base unit storing all readings and showing full waveforms. Plus, much more. It's true ease-of-use, which saves valuable time and minimizes the risk of making faulty measurements. Or as RaySafe X2 customers say: "It just works".

Less effort. More insight.

RaySafe X2 Solo removes unnecessary steps in taking a measurement – like positioning the sensor, choosing a setting, or interpreting results. The R/F and DENT sensors are both orientation independent so the only thing you need to do is to place the sensor in the X-ray beam and turn on the instrument. The rest is automatic – no menus or special settings needed.

RaySafe X2 Technology

RaySafe X2 Solo combines state-of-the-art sensor technology with an intuitive and proven user interface, making it the ultimate choice for user-friendliness. Each X2 Solo includes a specific sensor to cover your needs.
Interface

Finding your way

The RaySafe X2 Solo touch screen interface allows the user to view data in a comprehensive, yet flexible way. The home screen displays every available parameter from the attached sensor. To zoom in on any parameter - just tap it for a larger view. Use a quick swipe to display waveforms and pinch to zoom into details. Navigation is made simple by using the common Menu, Home and Back keys.

All exposures are saved in the base unit. In each session, you can swipe to quickly go back to previous exposures for reference or comparison. A full session of measurements can be uploaded to the complimentary X2 View software at a later stage for additional data analysis.

 

 

 

 

HOME SCREEN
Measurement of 1 – 12 parameters simultaneously with waveform overlay.

 

 

SINGLE VIEW
Large view of selected parameter.

 

 

WAVEFORM
Overview and simple analysis of kVp, dose rate or mA.

 

 

ANALYZE MODE
Zoom-in on waveforms to determine, for example, peak dose rate of a pulse.

 

 

 
Models

RaySafe X2 Solo models

The RaySafe X2 Solo consists of a sensor and a Base Unit for read-out of the measured data. The detector is connected to the Base Unit using a detachable 2 or 10 meter (6.6 or 33 ft) cable. Simply connect the detector and you are ready for measurements. The RaySafe X2 Solo touch screen interface allows the user to view data in a comprehensive, yet flexible way.

RaySafe X2 Solo covers the measurement needs of your specific X-ray modalities and is available in two different models; RaySafe X2 Solo R/F and RaySafe X2 Solo DENT.
Options

HVL & Total Filtration

With this option, RaySafe X2 Solo R/F will measure Half Value Layer (HVL) and Total Filtration in a single exposure avoiding the need of multiple dose measurements with different filters. RaySafe X2 Solo utilizes a stacked sensor with diodes having different filtration, and hence accurately calculates HVL. With the HVL & Total Filtration option installed, these parameters will be measured simultaneously as the other parameters and will be displayed on the main screen after each exposure.

mAs

RaySafe X2 Solo R/F is available with or without mAs. The design allows to invasively measure tube current even for pulsed measurements.

Selected Optional Accessories

| | | |
| --- | --- | --- |
| |   | |
| RaySafe Pro-Fluoro 150 |   | X2 Flexi Stand |
| |   | |
| X2 Bluetooth Adapter |   | X2 Suction Cup Holder |

 
Software

RaySafe View Software

The program RaySafe View can be used as an extended display and tool for further data analysis. RaySafe View also connects to Microsoft Excel.

RaySafe View replaces X2 View and contains all X2 View functions and more. RaySafe View supports the RaySafe X2, the RaySafe X2 Solo, and the RaySafe 452.
Documents & Downloads

Product Catalog

Brochures

Datasheets and Specifications

Leaflets and Flyers

Application Notes

Manuals and Instructions

Quick Guides

Software

Excel Templates

Notifications

Certificates and Declarations

Note! For site/company certificates, and laboratory accreditations, see information about our quality system.
Videos & Webinars
Faq

Contact us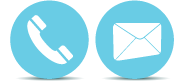 Please contact us for more information.