Description

RaySafe X2 Solo R/F – for all radiography and fluoroscopy measurements

With its minimal setup time, acquiring your first exposure takes less than one minute. The intuitive user interface and built-in intelligence means that the user will be able to focus on interpreting the measured data instead of focusing on how to obtain data. Ease-of-use saves time, but most importantly, it minimizes the risk of costly errors that potentially could lead to re-visits to labs already checked.

RaySafe X2 Solo R/F covers all your radiography and fluoroscopy measurements needs:

For conventional X-ray, interventional radiology, surgery, CR, DR, dental (Intraoral, Panoramic, CBCT) and CT (kVp, HVL and time only).
Measures dose, dose rate, kVp, exposure time, pulses, pulse rate and dose/pulse.
Options include HVL & Total Filtration as well invasive mAs measurements.
One dynamic range covering low dose rates as needed in fluoroscopy as well as a kV range up to 150 kV for CT.
Documents & Downloads

Brochures

Datasheets and Specifications

Application Notes

Quick Guides

Software

Excel Templates

Notifications

Certificates and Declarations

Contact us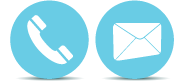 Please contact us for more information.