Comprehensive solutions for the X-ray room
Description

From the lowest to the highest without corrections

Whether your application is dose rate measurements on pulsed fluoroscopy or kVp measurements on intra-oral machines, the RaySafe Xi is capable of handling all user scenarios. Only one detector is needed for low dose rate measurements up to high exposures, while Active Compensation ensures high precision regardless of the beam quality. If you need to study the waveforms, the RaySafe Xi offers up to 1200 ms waveform memory at a detector bandwith of 2.5 kHz for both kV and radiation output.

The RaySafe Xi R/F detector is capable of measuring kVp, dose, dose rate, pulse, pulse rate, dose/frame, time, HVL, total filtration and waveforms simultaneously. This is done with minimal user interaction since the instrument has many built-in intelligent solutions, such as automatically detecting and calculating the pulse rate and dose/pulse, or direct HVL measurement for each exposure. The R/F detector is also suitable for intra-oral, cone beam and OPG dental machines as well as kVp and HVL measurements on CT.

Contact us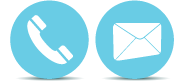 Please contact us for more information.