Why it is Important to Perform Quality Assurance Testing for Diagnostic X-ray
Why it is Important to Perform Quality Assurance Testing for Diagnostic X-ray
May 29, 2023
Introduction
Diagnostic X-ray examinations play a crucial role in modern healthcare, aiding doctors in making accurate diagnoses and saving lives. However, the use of radiation in these procedures poses potential risks, particularly an increased risk of cancer for individuals exposed to high doses of radiation. Even at lower levels there may be associated risks. To minimize radiation exposure, thereby ensuring patient and staff safety, it is essential to perform quality assurance testing for diagnostic X-ray machines. Quality assurance tests are first done to establish measurement references and thereafter they serve to uncover possible malfunctions or wear and tear problems in the X-ray machine over time.
Optimizing Performance and Reducing Radiation
One of the primary objectives of quality assurance testing is to ensure optimal performance of X-ray machines while minimizing unnecessary radiation to patients and staff. By monitoring X-ray machines regularly through strict quality control programs, healthcare facilities can achieve good image quality and reduce radiation doses. These programs can be based on local guidelines, national or international recognized standards, or manufacturer recommendations. Examples of such standards include AAPM (the US), IEC 60601-2-43 to IEC 60601-2-65, 61223-2 (constancy testing), and 61223-3 (acceptance testing).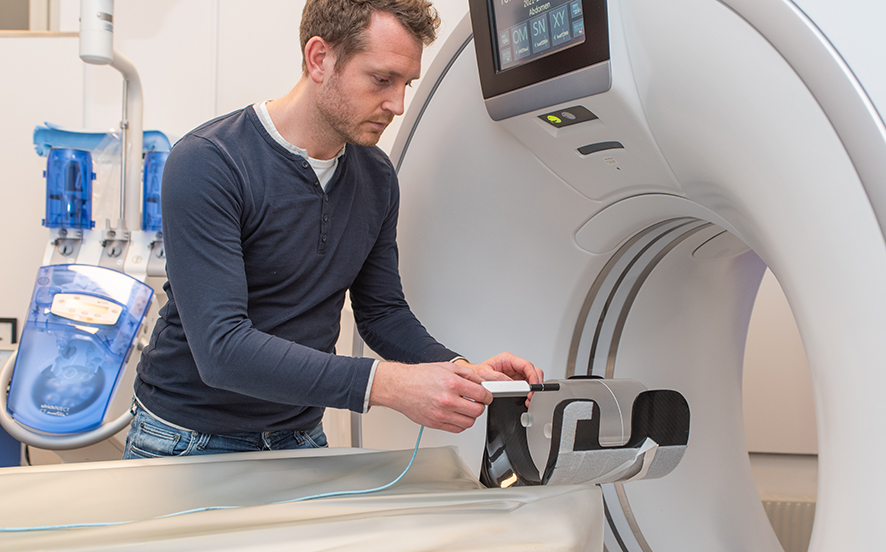 The Importance of Quality Assurance Testing
Patient and Staff Safety: Quality assurance testing is crucial for ensuring patient and staff safety during diagnostic X-ray procedures. By adhering to established protocols and guidelines, healthcare facilities can minimize the risk of radiation overexposure and its potential adverse effects.
Predictive Maintenance: Quality assurance testing helps identify potential machine failures and allows for proactive maintenance, reducing the likelihood of unplanned service disruptions. Regular testing can uncover malfunctions or wear and tear issues in X-ray machines at an early stage, facilitating timely repairs or replacements.
Reproducibility and Image Quality: Consistency in image quality is essential for accurate diagnoses. Quality assurance testing helps maintain reproducibility between images and exposures, ensuring that the X-ray machine functions consistently and delivers reliable results.
Reducing Repeat Procedures: Malfunctioning equipment can lead to the need for repeated procedures, causing inconvenience to patients and increasing their radiation exposure. By identifying and rectifying equipment issues through quality assurance testing, healthcare facilities can avoid unnecessary repeat procedures.
Extending Equipment Lifetime: Proper maintenance, facilitated by quality assurance testing, can extend the lifespan of X-ray machines. Regular monitoring and timely repairs or replacements can help healthcare facilities get the most out of their equipment investment.
Conclusion
Quality assurance testing for diagnostic X-ray machines is of paramount importance in ensuring patient and staff safety, optimizing image quality, and minimizing radiation exposure. By adhering to established protocols and guidelines, healthcare facilities can identify and rectify equipment issues, maintain reproducibility, and provide accurate diagnoses. Implementing rigorous quality control programs and regularly monitoring X-ray machines will contribute to safer and more effective diagnostic imaging practices, benefiting both patients and healthcare providers.