Comprehensive solutions for the X-ray room
RaySafe i3 Real-time Radiation Dosimeter






Description

Real-time Personal Radiation Dosimetry

Manage your radiation exposure instantly

Learn how the new RaySafe i3 system gives you immediate X-ray exposure information.

Download brochure »

RaySafe i3, building a better radiation safety culture

The Raysafe i3 dosimetry system is the latest generation of the real-time dosimetry family. The real-time dosimetry system includes a set of the new RaySafe real-time personal radiation dosimeters coupled with a display and software to provide with a complete, immediate visual of radiation exposures.

Visualize X-ray exposure with the new i3 real-time radiation dosimeter using easy-to-read bar graphs. Instant feedback empowers your medical staff to learn and adapt their behavior on the go, minimizing unnecessary radiation exposure.

Measurements are simultaneously stored for post-procedure analysis, facilitating continued learning and to enable comparisons over time, between labs and between users.

Features and benefits

RaySafe i3 offers the following important benefits

Replaceable battery prolonged life cycle

The new radiation dosimeter has a replaceable battery, which means that longevity depends solely on wear and tear.

Better immunity to interference

RaySafe i2 dosimeters are sensitive to certain cell phone signals. The new real-time dosimeter is greatly improved in this regard no interference has been observed during heavy testing.

Automatic sleep mode

Only active dosimeters will populate the screen, regardless of where the inactive units are stored.

Enhanced measurement performance

Wider angular response means that radiation coming from below and from the sides is measured in a predictable fashion. Lowered dose rate threshold results in improved response when used with the latest low dose X-ray machines.

 

Detailed comparison

 
RaySafe i3 Dosimeter
RaySafe i2 Dosimeter
FUNCTIONALITY
Radio communication
Frequency depending on region
Compatible with existing real-time dosimetry products
Energy saving features

Longer transmission intervals when not irradiated,
Automatic sleep mode

Longer transmission intervals when not irradiated
PC connectivity
Micro USB connector
USB docking cradle
Battery
User replaceable, non rechargeable
Non replaceable, non rechargeable
DESIGN
Pocket clip
Plastic clip, user replaceable
Metal clip, non replaceable
Visual feedback
LED error and wake up indication
LED error indication
TECHNICAL SPECIFICATIONS
Energy range
N40 – N150
N40 – N120
Dose rate uncertainty

±10% or 10 µSv/h (40 µSv/h – 150 mSv/h)

±20% (150 mSv/h – 300 mSv/h)

±40% (300 mSv/h – 500 mSv/h)

±10% (40 µSv/h – 150 mSv/h)

±20% (150 mSv/h – 300 mSv/h)

Angular dependency

< 5% (0° – 10°)

< 30% (10° – 60°)

+30% to -100% (60° – 90°)

< 5% (0° – 5°)

< 30% (5° – 50°)

+200% to -100% (50° – 90°)

Expected longevity
Up to 10 years
3-5 years, until the battery runs out
Radiation Safety

Radiation Safety

Radiation protection is important because:

Radiation exposure from medical procedures has increased dramatically during the last few years

Interventional cardiologists receive the highest amounts of radiation among medical personnel
 



Radiation exposure can be reduced significantly by optimizing behavior and by using protective devices

---

ABCs for a Radiation Safety Culture™

Avoidance

Protective clothing and devices, such as lead aprons, thyroid collars, glasses, ceiling suspended screens and table-mounted lead curtains, are the first line of defense against radiation exposure. Personal dosimeters are used to monitor and help regulate exposure.

---

Behavior

Your behavior will affect your radiation exposure. When feasible, increase the distance and decrease the exposure time. Furthermore, scatter radiation is typically lower on the detector side.

Finally, ensure that the proper equipment and appropriate techniques are used, including collimating the X-ray beam.

---

Control

Ultimately, controlling your dose is easiest when it is known. Only an active dosimeter, such as RaySafe i3, provides constant, real-time radiation exposure information. With the information it provides, healthcare workers can take action to reduce their dose.
Software

Software

Dose Viewer works with the RaySafe i2 and i3 dosimeters when connected with a computer to display and analyze stored measurements and change dosimeter settings. 

RaySafe Dose Viewer lets you: 

View stored measurements, such as these, when the dosimeter is connected to a computer: 

Dosimeter ID number Battery status 
Accumulated dose 
Dose rate 
Time period 

Change dosimeter settings including name and annual dose limit 
View in a graph or a table format 

Dose Viewer software
Downloads

Product Leaflets

Poster

Manuals

EU Declarations of Conformity

Frequently Asked Questions
Testimonials

---

"The improvement in radiation protection has been more than dramatic at the URMC. There is no substitute for a constant and real-time reminder of the dose being received."

-Labib H. Syed, M.D., M.P.H.
University of Rochester Medical Center

---

"We feel better about our work and our safety. Now that we see what RaySafe real-time dosimetry does for us, we wouldn't want to work at a place that doesn't have it."

-Dawn Dowling, Technologist
Lawrence General Hospital

Contact us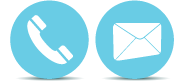 Please contact us for more information.
Radiation safety culture
The ABCs for a Radiation Safety Culture
Related Content

Unfors RaySafe supports the EuroSafe Imaging Campaign in its aim to promote quality and safety in medical imaging by joining forces with various stakeholders.