Support
Comprehensive assistance for all matters

Real people, real care, real service.
Why Calibrate
There is should, and must. You should keep valued radiation and medical equipment working optimally so you can do your job well. You also must have many of your devices calibrated regularly to be compliant with regulations. Either way, ensuring your equipment is measuring correctly is essential to your job performance, your facility, and the people trusting they're getting the proper medical care. Here's why you should service your product with RaySafe:
Maximize uptime
Compliance
Proper product performance
Service program
The RaySafe Service Program is a fixed, predictable annual expense that keeps your instrument performing and looking like new. Service program members receive thorough annual checks, calibrations and updates that allow them to keep up with the rapid development of X-ray machines. Join the RaySafe Service Program by filling out the RaySafe Service Request Form and enjoy the following benefits:
Calibration with adjustment
Extended hardware warranty up (1 or 2 years depending on program)
Maximum duration of 8 years
The turn-around time, a maximum of 10 business days
Device cleaned and updated so it appears as new, i.e. change of worn-out cables etc.
Software updates provided
Shipping your unit to the RaySafe Team
Watch the video below to see how it works!
Benefits of OEM calibration, service, and repair
No one knows your medical test and radiation measurement equipment better than we do. After all, we made it. We put the same personalized attention to caring for your product that we did in creating it. You can't get the attention to detail and deep product knowledge that it takes to make your equipment work perfectly from just anyone. Trust us to keep it running perfectly so you can do your job perfectly.
New, state-of-the-art A2LA Accredited and ISO 17025 Certified RaySafe Calibration Laboratory
Turn-around time from when your device and paperwork is received to return is 10 days – we promise
Worldwide service centers
Expert calibration, service and repair team including physicists, engineers, and technicians
Handle all your service needs from performance verification through complete calibration
Software and firmware updates
Certificate of traceable calibration
Test data report
Service Request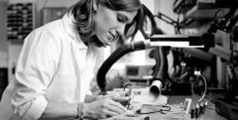 Use our service request form to order service, upgrades and accessories.