Comprehensive solutions for the X-ray room
RaySafe Solo X-ray Test Device







Description

The RaySafe Solo will soon be discontinued and last time buy (LTB) is December 31, 2020, which is the latest purchase order date in order to buy a new unit. Service and repair will be guaranteed until December 31, 2025.

Leading precision designed for specific needs

The RaySafe Solo is designed for specific X-ray modalities, providing the user with essential features combined with leading precision. While the RaySafe Solo shares the core technology from the market leader RaySafe Xi, it has been adapted to fit a defined need.

Because of the intuitive user interface and built-in intelligence, you can rapidly learn how to use the RaySafe Solo. The user will be able to focus on interpreting the measured data instead of focusing on how to obtain data. Ease-of-use saves time, but most importantly, it minimizes the risk of user errors.

Depending on the RaySafe Solo model used, parameters such as kVp, dose, dose rate, pulses, time, mA and mAs are simultaneously measured. Options such as direct HVL and total filtration measurements, and waveform display further enhance the RaySafe Solo experience. With minimal setup time, acquiring your first exposure take less than one minute.
Models

RaySafe Solo models

The RaySafe Solo consists of a detector and a Base Unit for read-out of the measured data. The detector is connected to the Base Unit using a detachable 2 or 10 meter cable. Simply connect the detector and you are ready for measurements. By pressing one of the two buttons on the RaySafe Solo Base Unit, all functions and results can easily be viewed on the three row back-lit alphanumerical display. 

Whether your application is dose rate measurements on fluoroscopy or a kVp measurement on DR machines, the RaySafe Solo is capable of handling many user scenarios. From low dose rate measurements up to high dose exposures, one detector ensures high precision regardless of beam quality.
Software

RaySafe Solo PC Kit

Add the optional RaySafe Solo PC kit to connect your RaySafe Solo with a PC. With the PC kit added, the software RaySafe Xi View can be used to view and store exposure data including kV, radiation and mA waveforms measured by the RaySafe Solo. Furthermore, your RaySafe Solo can be controlled remotely from a PC and data can be transferred directly into Excel™ for additional reports.
Downloads

Notification

Product Leaflets

Specification Leaflets

Manuals

Quick Guides

Product Accessories

Software

EU Declarations of Conformity

Contact us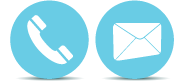 Please contact us for more information.
Related Content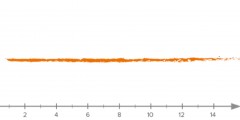 HASSLE FREE MEASUREMENTS USING SOLID STATE DETECTORS RaySafe is renowned for improving productivity and for its pocket-sized and easy-to-use meters based on solid state detectors.