TechNation: Touchscreen-based RaySafe X2
TechNation: Touchscreen-based RaySafe X2
August 29, 2013
Tools of the Trade: Touchscreen-based RaySafe X2 test measurement system
Unfors RaySafe has launched the new touchscreen-based RaySafe X2 test measurement system. This X-ray service tool enables biomedical professionals to quickly and easily take an X-ray measurement and see kVp, dose, dose rate, HVL, pulse, pulse rate, dose/frame, mA, mAs, time and the corresponding waveforms right on the touch screen. In addition, there are no settings to choose simply connect the sensor to the base unit, place the sensor anywhere in the X-ray beam and start the measurement. No need to choose ranges, modes, or X-ray machine types. [...]"
Source: TechNation Magazine 9/2013, p. 38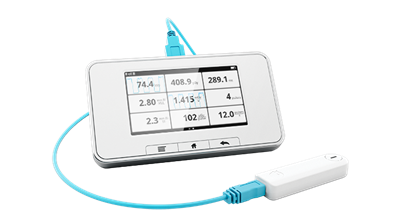 Download the full publication by TechNation here.